My goal for this year is to read 36 books - 3 a month - after only finishing 24 last year. I'm slightly ahead of schedule, with 18 books completed so far in mid-June. Here's what I've finished in the last month.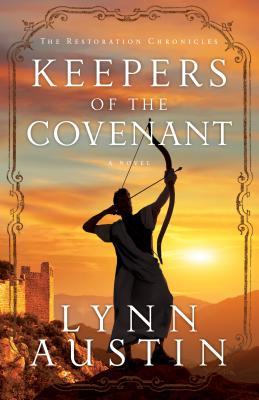 I read the first book in this series
last month
, and raved about Austin's skills in writing historical fiction. I usually enjoy when characters appear throughout a series, and was a bit disappointed at first when I discovered so much time had passed between this book and the last one that only one character bridges the two. But that disappointment quickly faded as I got caught up in the stories of three new characters: Ezra, Amina, and Reuben. The book begins with all chapters alternating between these three, and how the Thirteenth of Adar (the story of Esther) affects them in their own communities. I loved seeing how the three stories, very separate at first, eventually intertwine and interact. The
third book in this series
, about Nehemiah, won't release until fall... ugh!
I took a break from adult fiction to read this one from the juvenile section. I enjoyed all of the Percy Jackson books a couple years ago, and I'm guessing this one came along because of the Greek mythology craze. This is the first non-picture book I've read by Yolen (I love her
How Do Dinosaurs...
series), and it was a fun, simple read. Rather than taking readers to a fantasy world, the concept here is that a bit of magic and mythology enters our world. I thought it was very predictable, but then again most juvenile books are that way for adults. :)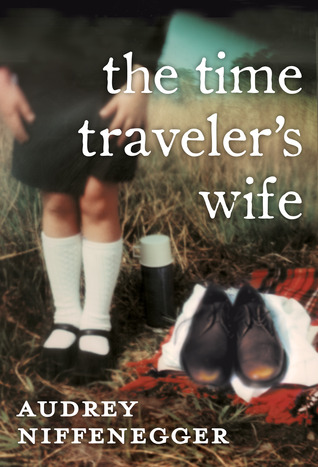 I found this book at a yard sale and thought it sounded familiar (shows you how much I know about popular mainstream bestsellers! :-P ). It honestly took me a little while to get into, I really had to think hard about the dates and Clare and Henry's interactions, and what things happened in what order - it's difficult to explain. Once I got into it, I went back to skim some of the events at the beginning and then they made more sense. And once I got to the last 200 pages or so I sped through them and cried at the end. It's considered a romance, so there was a little more descriptive sex than I would usually read. But my overall takeaway was positive -- it made me appreciate the life and family I have and encouraged me to make the most of my time with them.
Linking up with
Anne at Modern Mrs. Darcy
!
This post does contain Amazon Affiliate links. Purchases you make help support The Lion is a Bookworm a little bit without changing the cost to you!